CNPCPOWDER aluminum alloy powder inspire and motivate the AM
Date:2020-06-17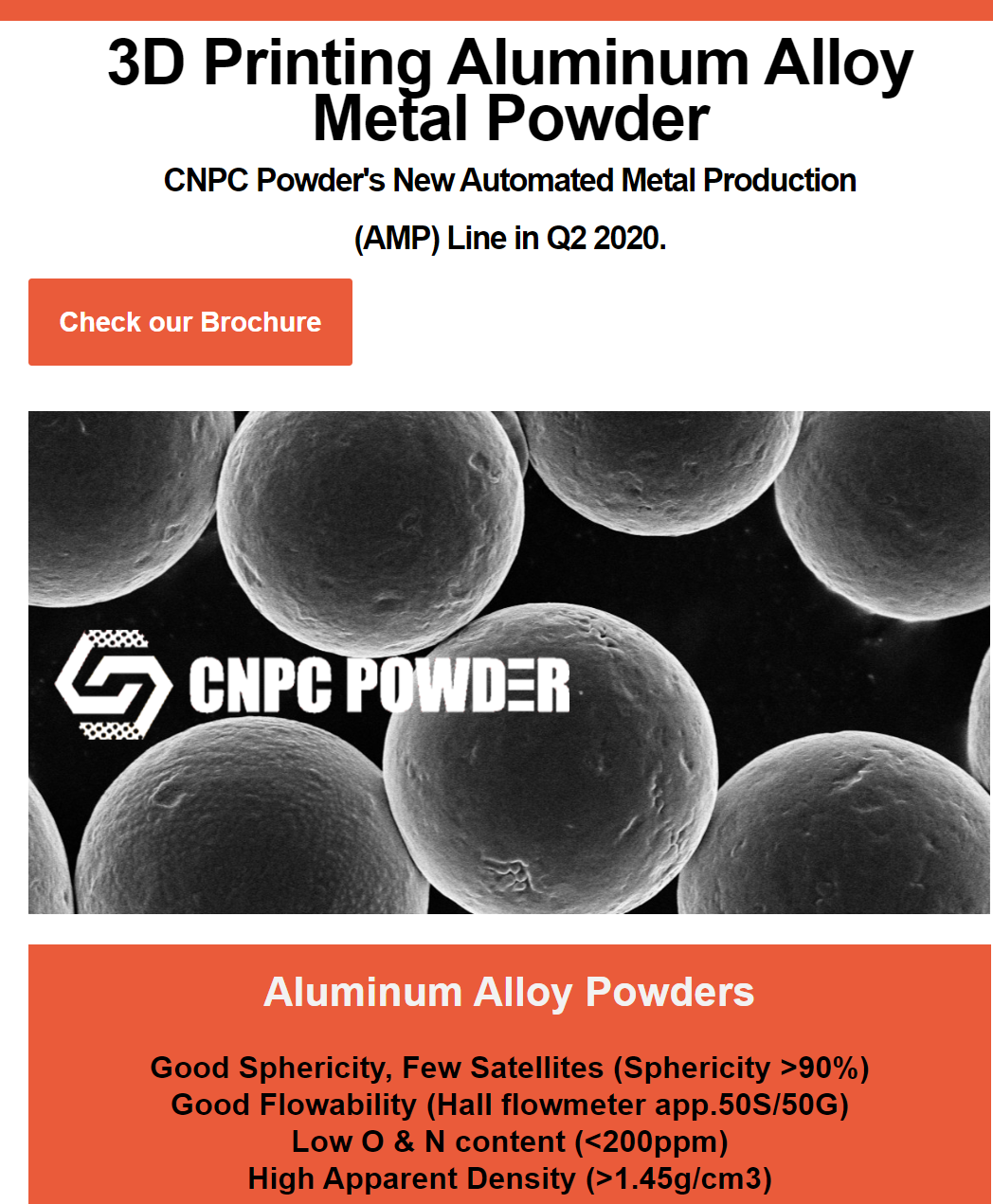 Though this new decade is only just underway, CNPC POWDER has important news to inspire and motivate the AM industry. As industry leaders, it is our obligation to continue to advance the industry in solidarity with our customers, employees, AM users, and our community in brightening tomorrow.
CNPC POWDER is proud to launch our advanced Automated Metal Production (AMP) Line in Q2 2020. This comes as we see that there will be increased demand for large volume AM grade powders that lower barriers for production.
CNPC POWDER's new line of Aluminum powders has been explicitly designed for powder-bed metal printers. This advance has been made possible through our original Automated Metal Production (AMP) technology. This new line of Al alloys exhibits good flowability and sphericity with few satellites. These powders are positioned to provide real value to large volume AM applications in industries like the automotive and aerospace industries.
CNPC POWDER's new AMP line is the latest of our innovations. We have achieved success with our AMP line and suite of Al alloys by redesigning atomization beyond existing atomization capabilities, such as VIGA, PREP, and EIGA. This bottom-up redesign has allowed for increased efficiency and lower production costs, all while improving flowability and sphericity, almost eliminating impurities, and increasing output.
The powder will be commercially available starting May 2020 and compatible with Powder Bed systems. For more information contact: sales@cnpcpowder.com
You can check out our
brochure
for more information.


下一篇:没有了